Where to stay
Choosing where you'll stay is important and will enchance your Ngā Tapuwae experience greatly.
Arras, France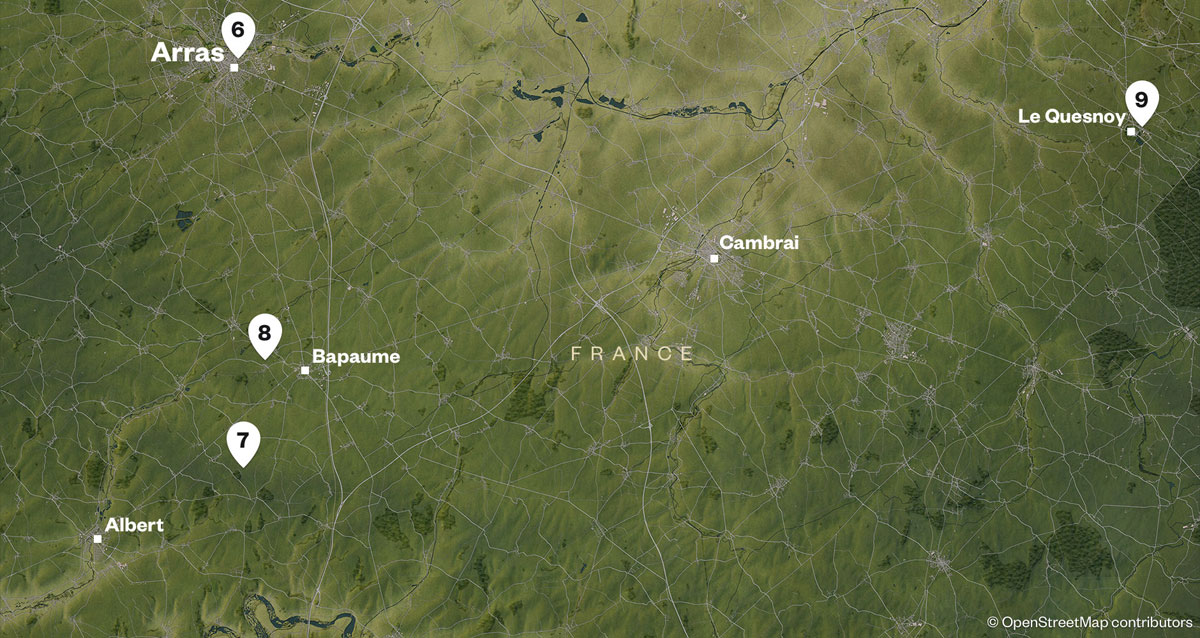 Arras is well known for its historic buildings, music festivals, and its role in the First World War. Explore the famous tunnels dug by New Zealanders, visit the memorials and check out 'Les Boves', chambers that were dug in the 10th century. Arras is an easy train ride from Paris, taking around 50 minutes, and nearby Lille and Ieper are pleasant to drive to.
6. Arras
Learn about the New Zealand Tunnelling Company and the famous underground tunnels. Visit the memorial, the fortress walls designed by Vauban, hear about the war in the air, and see the cost of the fighting at Faubourg d'Amiens Cemetery. many cemeteries.
7. Somme 1916
Discover where the New Zealanders launched their first major attack - supported by tanks. Visit the Caterpillar Valley Cemetery, the outskirts of Flers where the battle continued, and the Warlencourt Cemetery where many of those who fought are buried.
Stream the Somme 1916 overview
8. Somme 1918
Hear about the battles to hold off the advancing Germans, travel to where the New Zealanders pushed forward, fighting the Germans back, through Rossignol Wood, Bapaume and beyond.
Stream the Somme 1918 overview
9. Road to Le Quesnoy
Follow the New Zealanders in the last weeks of the war as they advanced through Havrincourt and Crèvecœur - eventually taking the town of Le Quesnoy in a daring attack.