The first public recognition of the landings at Gallipoli occurred on 30 April 1915, after news of the dramatic event had reached New Zealand. Parliament declared a half-day holiday for government offices, flags were flown, and patriotic meetings were held.
New Zealanders soon demanded some form of remembrance on the anniversary of the Gallipoli landings. As well as a public expression of grief, this was also a way of rallying support for the war effort. On 5 April 1916, Prime Minister William Massey declared a national half-day holiday for 25 April.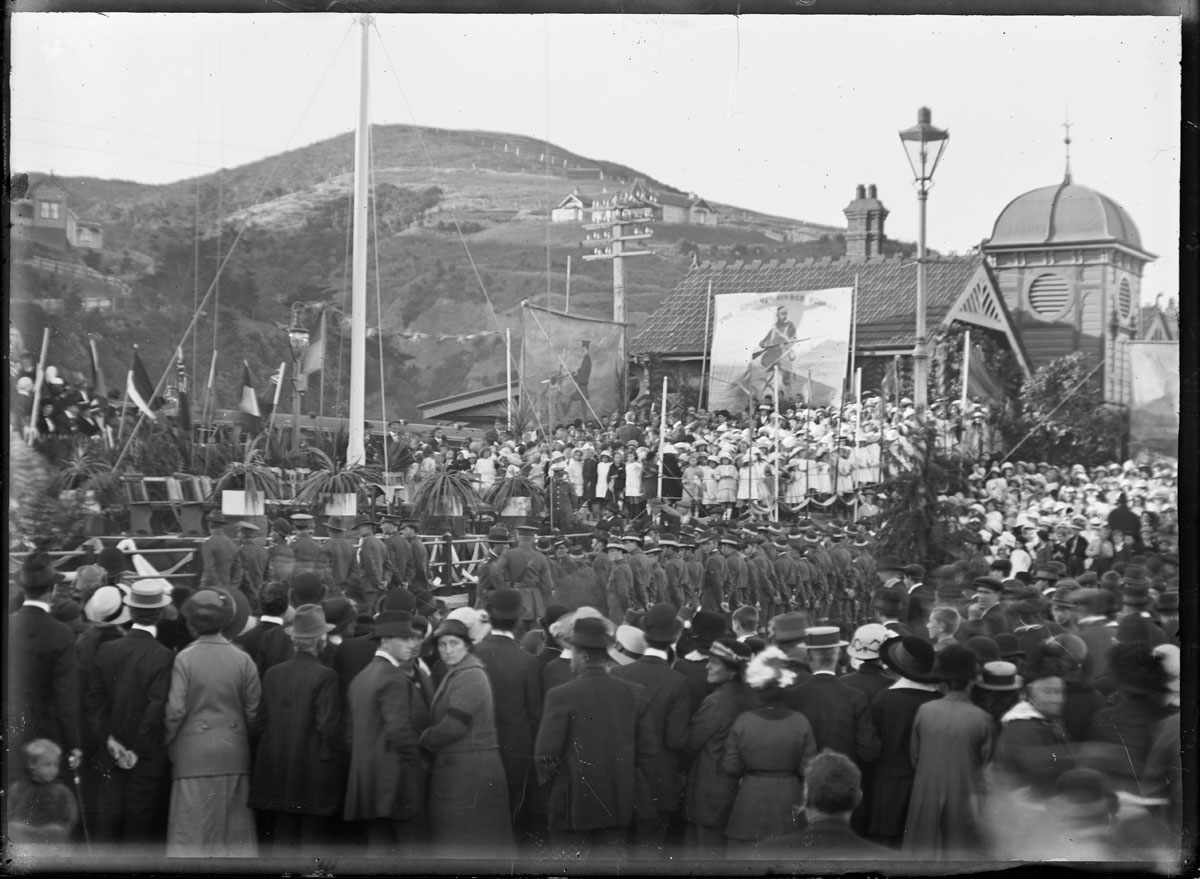 Anzac day commemoration at Petone, on 25 April 1916. Shows a crowd, flagpole and banners next to the Petone Railway Station. 
Credits
Anzac day commemoration at Petone. Godber, Albert Percy, 1875-1949 :Collection of albums, prints and negatives. Ref: APG-0589-1/2-G. Alexander Turnbull Library, Wellington, New Zealand. http://natlib.govt.nz/records/22821004
At the first commemorations in 1916, large crowds throughout New Zealand attended, including 2000 in Rotorua. In London, there was a procession of 2000 Australian and New Zealand troops and a service at Westminster Abbey. In 1920 the Returned Services' Association lobbied the government to declare April 25 a national holiday. This was first commemorated in 1921.
Over time, the commemoration of Anzac Day has changed, reflecting the changing concerns of our society. During the Second World War, there was increased interest in Anzac Day. However, during the 1960s and 70s, with many veterans dying of old age, fewer New Zealanders commemorated the event. With New Zealand involved in an unpopular war in Vietnam, Anzac Day also became a platform for anti-war and other social protests.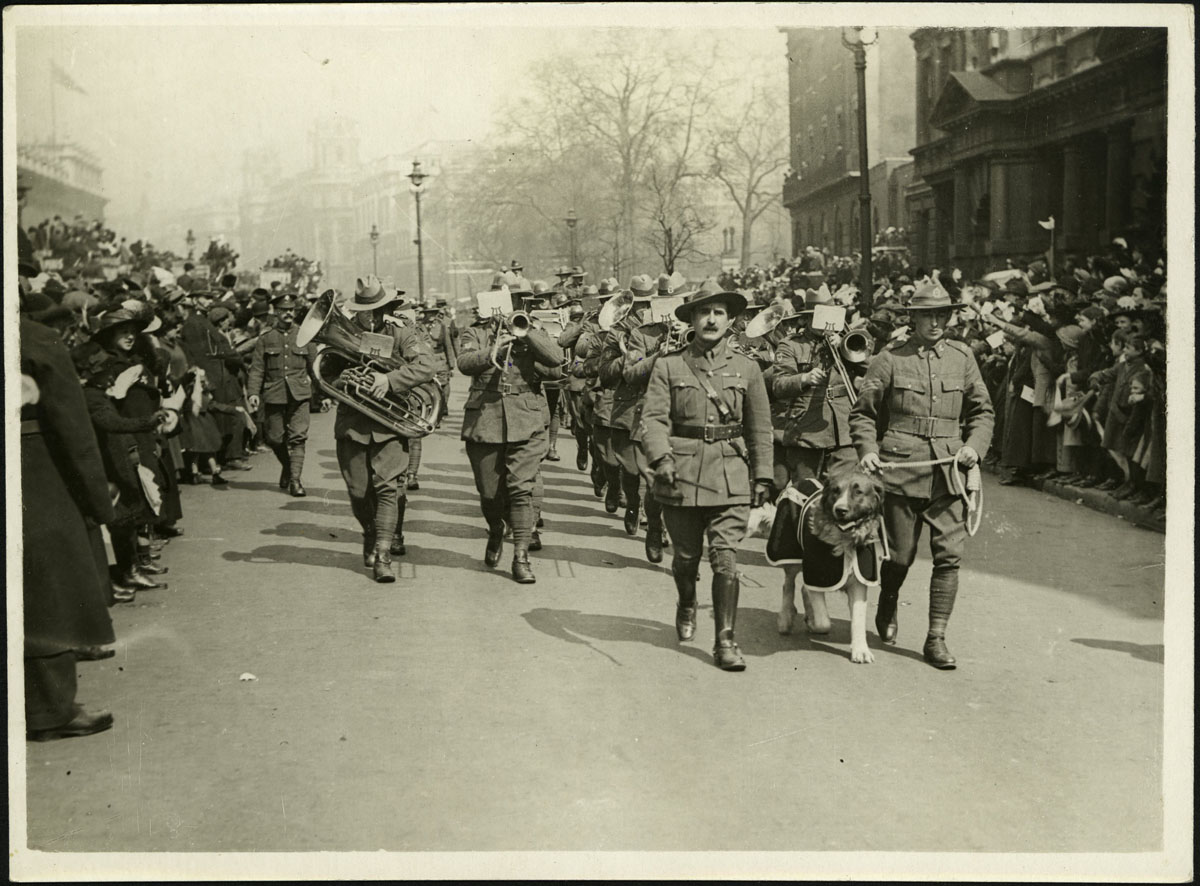 New Zealand servicemen in the Anzac parade, London, 1916 - newspaper reports from the time described it as the crowd wanting to hug and nurture them.
Credits
In more recent times, many New Zealanders have renewed their interest in commemorating Anzac Day, including many younger people. It appears that a lot of Kiwis are increasingly keen to celebrate a unique identity, and Anzac Day is seen by some as a central part of this identity and our nationhood.
The number of New Zealanders attending Anzac Day events in New Zealand, and at Gallipoli, is increasing. On Anzac Day, some New Zealand television channels have greatly increased coverage of Anzac Day ceremonies as well as screening relevant documentaries and other programmes. Anzac Day is now seen by many New Zealanders as a time not just to pay tribute and remember the fallen at Gallipoli, but in all the conflicts, past and present, in which New Zealand has participated.