In the aftermath of the disastrous 'Daisy Patch' attack on the 8 and 9 May 1915, during the Second Battle of Krithia, many New Zealand soldiers felt that the British officers were too inflexible and did not allow for the difficult and unfamiliar conditions they faced on Gallipoli. They felt that as far as most British officers were concerned, 'orders were orders', regardless of the cost.
Read this audio story
How the fighting at Krithia differed from that at Anzac
"The New Zealanders, their Infantry Brigade, was briefly taken down to Cape Helles to take part in what became known as the Second Battle of Krithia in early May 1915. When they got there they found a very different battlefield to what they'd been experiencing at Anzac, which was very rugged, very small area with the Turks holding the high ground. At Cape Helles it was more like the Western Front; there was farmland, flat land, Turks still held the high ground at Achi Baba and the slope leading up to it. But the problem of making an attack there was that you had to cross a lot of open ground and the lines were a lot further apart than they were at Second Ridge at Anzac. So, it was a very different environment to the one they had been fighting on at Anzac. I don't think it hindered them so much, but once again, making an attack that was in broad daylight – at 10.30 in the morning – without the artillery preparation that was really needed to suppress the enemy machine guns. Later in the war they'd learnt how to do this, but at Cape Helles most of the troops were in a new learning situation. They had a general, Hunter-Weston, who was sort of directing the operations, who wasn't really one of the great tactical geniuses of the First World War, and suddenly they found themselves with no preparation making an attack across open ground in broad daylight, and the result was inevitable: that many of the men became casualties, and then they were forced to make another attack later in the day. So during that one day they lost 1,000 casualties, and when you think in the whole campaign we had about 7,000 casualties, this was in one day probably the most bloody day of the campaign."
Following the failed May 1915 attacks at Helles, in which New Zealand soldiers took part, Lieutenant-Colonel William Malone, commander of the Wellington Infantry Battalion, expressed his frustration at the British leadership and their tactics. He believed that if they had advanced at night, they could have taken the same ground, if not more, with probably no loss of life. Some New Zealanders also became bitter when some officers suggested that 'regular' British soldiers would have succeeded in the same circumstances.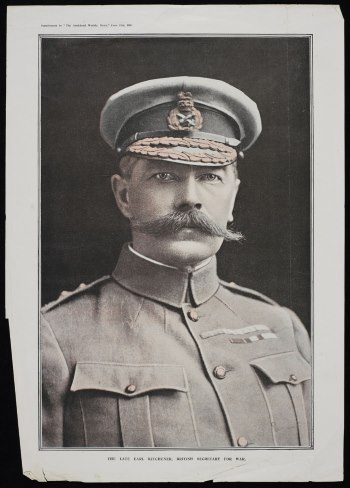 New Zealand soldiers had heard a great deal about the apparent quality of the British army, but some were unimpressed by the performance of Lord Kitchener's New Army volunteers at Gallipoli. They described them as very young, physically weak, and terrified. New Zealand soldier Corporal George Bollinger wrote that 'A Lancashire battalion took over from us. Little kids, they seemed, about sixteen. And they were blubbering, crying their eyes out. Terrified. We tried to help them by saying those trenches were safe. They weren't, of course. We were just trying to soothe those kids. That was a fairly disillusioning experience.'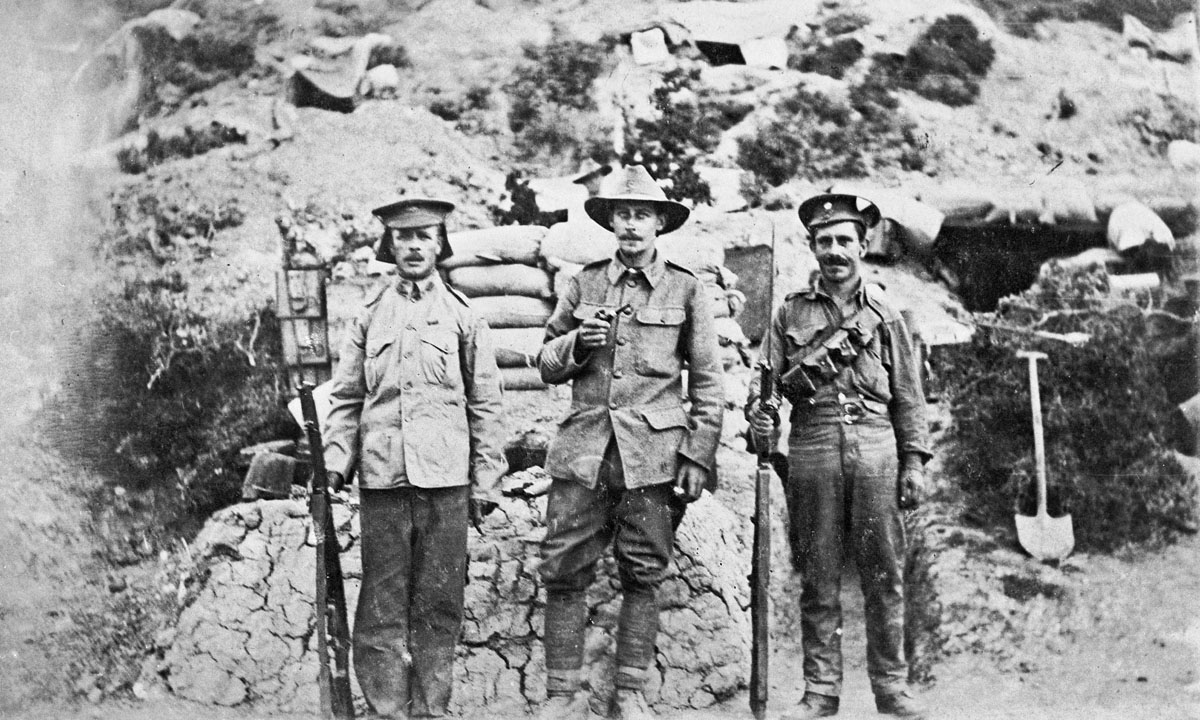 An Australian soldier flanked by two armed British soldiers.
Credits
Australian War Memorial H00364 http://www.awm.gov.au/collection/H00364/
In 1915, most New Zealanders at home thought of themselves as part of the British Empire. But for some New Zealand soldiers, fighting side-by-side with British and Australians, the British class system and snobbery was difficult to endure. At the same time, even though there had been some 'bad blood' between New Zealanders and Australians in Egypt before the Gallipoli campaign, many diaries and letters from New Zealand soldiers are full of praise for their Australian comrades.
Though many New Zealand soldiers and officers had problems with the British command, some fighting units, such as the British Regular 29 Division which fought at Cape Helles, were well regarded by New Zealand soldiers, as were some British commanders. 'There are Imperial and French troops here,' wrote Private Frank McKenzie of the Auckland Infantry Battalion from Helles on 7 May 1915, 'and they knew the game thoroughly.'
Credits
Images
Shows a head and shoulders portrait of Lord Kitchener in uniform with peaked cap. Auckland weekly news (Newspaper. 1877-1934). Photographer unknown :The late Earl Kitchener, British Secretary for War. Supplement to "The Auckland Weekly News", June 15th 1916.. Ref: Eph-C-WAR-WI-1916-01. Alexander Turnbull Library, Wellington, New Zealand.http://natlib.govt.nz/records/32298267
An Australian soldier flanked by two armed British soldiers. Australian War Memorial H00364 http://www.awm.gov.au/collection/H00364/flanked by two armed British soldiers.
British soldiers at Anzac Cove marching along North Beach. Wairarapa Archive 11-130-002-062s.
Audio
Pte. Ronald Cochrane, National Army Museum, 1999-2891-1A.