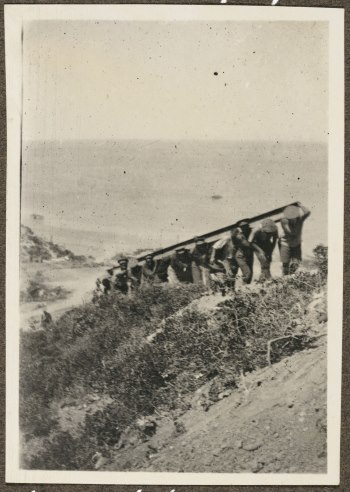 The New Zealand Native Contingent was a contingent of Māori troops. It landed at Anzac Cove on 3 July 1915. The Native Contingent was attached to the New Zealand Mounted Rifles Brigade and stationed at No 1 Outpost. The site of their camp below it soon became known as 'Maori Pah'.
From their arrival, Māori soldiers were engaged in combat roles, but they also dug trenches and roads, carried water, and levelled terraces. The work was hard, and made more difficult by the intense heat and flies. Their general health worsened, and they suffered from the diseases such as enteric fever (typhoid) and dysentery that affected all soldiers at Gallipoli.
The Native Contingent played an active role in the August offensive, taking part in the assault on the approaches to Chunuk Bair. On the eve of the battle, Hēnare Te Wainohu, the Contingent's chaplain, preached a now-famous sermon in Māori to his men.
He urged them to be fearless in battle and to uphold their warrior tradition. 'Remember,' urged Wainohu, 'you have the mana, the honour, and the good name of the Maori people in your keeping this night. Do your duty to the last, and whatever comes, never turn your backs on the enemy.'
Read this audio story
Pita Tahitahi's story
"We had to do this haka to give everyone a cheer in their heart, a strength in their heart, to look forward to kill the Turks, to win and conquer the Turks, and beat them. That's what we did with the haka, so as to give everyone, each one, the strength to go forward and kill the Turks."
The terrain of the Sari Bair Range was extremely hostile. Not only was it covered with stunted scrub, but there were also very steep cliffs and slopes – some with a gradient of close to 45 degrees. The territory was unfamiliar to the Māori soldiers, who had only arrived a month ago, and it had to be negotiated in darkness.
During the advance in the foothills of the Sari Bair range, Māori soldiers were heard performing Te Rauparaha's famous 'ka mate' haka, as they cleared the Turkish trenches with their bayonets.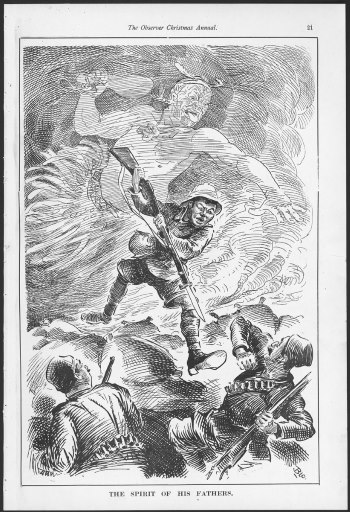 'I gave the word "Charge"', wrote 2nd Lieutenant John Tikao of Lyttelton, and 'my boys broke out into "Ka mate, ka mate" but the yelling and screaming way they, in fact the whole lot of us, went into it must have sent a cold feeling down the Turks' backs. In the meantime my South boys, under Captain Dansey, were charging on our right about half a mile away from us. As soon as we had cleared our first trench, when we heard them screaming 'Ka mate, ka mate' we knew they were at it too. This started the ball rolling, and every charge the New Zealand pakehas [Europeans] made that night you would hear 'Ka mate, ka mate! Ka ora, ka ora!'
During the night attack, 17 members of the Native Contingent were killed and 89 wounded.
The military seemed impressed with the Māori soldiers during the Sari Bair offensive. 'I must say they are good stuff,' wrote Captain Francis Twisleton, who had 50 Māori under his command at Chunuk Bair. 'A man need not wish to lead better material into action, no matter how desperate the fighting may be.'
Major Jesse Wallingford believed 'that better troops do not exist in all the world'.
Of the original 477 members of the Native Contingent, only 134 remained when the peninsula was evacuated in December 1915. Over 10% (50) of its men were killed in action, died of wounds or disease. Over 61% (293) were withdrawn to Egypt, sick or wounded, making a total casualty rate of nearly 72% (343).
Credits
Images
Maori soldiers carrying iron girders, Gallipoli, Turkey. Nevill, G T (Mrs), fl 1976 :Photographs collected by Sister Edith Jane Austen during World War I. Ref: PA1-o-026-42-3. Alexander Turnbull Library, Wellington, New Zealand. http://natlib.govt.nz/records/22776518
Blomfield, William, 1866-1938. Blomfield, William, 1866-1938 :The spirit of his fathers. New Zealand Observer, Christmas issue, December 1915.. Various artists :Collection of newspaper clippings, photocopies and bromides of cartoons by W. Blomfield (A-312-1 and A-312-6), Angus (A-312-2), Paynter (A-312-3), Tom Scott (A-312-4), W. A. Bowring (A-312-5), Waite (A-312-7) and Ashley Hunter (A-312-8).. Ref: A-312-1-088. Alexander Turnbull Library, Wellington, New Zealand. http://natlib.govt.nz/records/22888949
A maori tiki carved into the rock along the main sap to Fisherman's hut. The sign reads : NZ Maori pah and a carved hand pointing to the left indicating the Maori meeting place is to the left. 1915 Australian War Memorial P05859.006 http://www.awm.gov.au/collection/P05859.006/
Audio
Pte. Tahitahi, 1992.1467(7), National Army Museum, NZ.