At the time of the First World War, New Zealand was a dominion of Britain, so it used the British system for rewarding bravery and distinguished service. New Zealand soldiers were eligible for British awards, including, in order of status:
the Victoria Cross (VC) – the system's highest award
the Distinguished Service Order (DSO) for officers, and the Distinguished Conduct Medal (DCM) for soldiers
the Military Cross (MC) for junior officers, and the Military Medal (MM) for soldiers.
Soldiers whose deeds were mentioned by senior officers in official reports but who did not receive medals were given an emblem to wear, showing they had been MID ('mentioned in dispatches').
To be recommended for an award, a soldier's meritorious act had to be witnessed by someone in authority. Many brave deeds were not, and so they went unacknowledged. And even if they were witnessed, a recommendation was no guarantee that an award would be forthcoming.
Awards to New Zealanders had to be endorsed by two people: Lieutenant General Sir Alexander Godley, commander of the New Zealand Expeditionary Force (NZEF), and Major General Sir Andrew Russell, commander of the New Zealand Division.
Read this audio story
Lieutenant-Colonel Blyth's story
"In the First World War at any rate, there were so many medals, so many decorations allocated to the Division. This was one thing that Godley was dead against. We should have got more VCs, I think we got three or four in the First World War. He reckoned a man was only doing his job, that's all he was doing."
The numbers of awards to New Zealanders was considered very low – at least in the early part of the war. Russell and Godley reportedly believed that no matter what bravery an officer displayed, he was only doing his job. Russell applied the British awards criteria particularly strictly, while Godley was thought to be more interested in knighthoods, or 'K' Awards.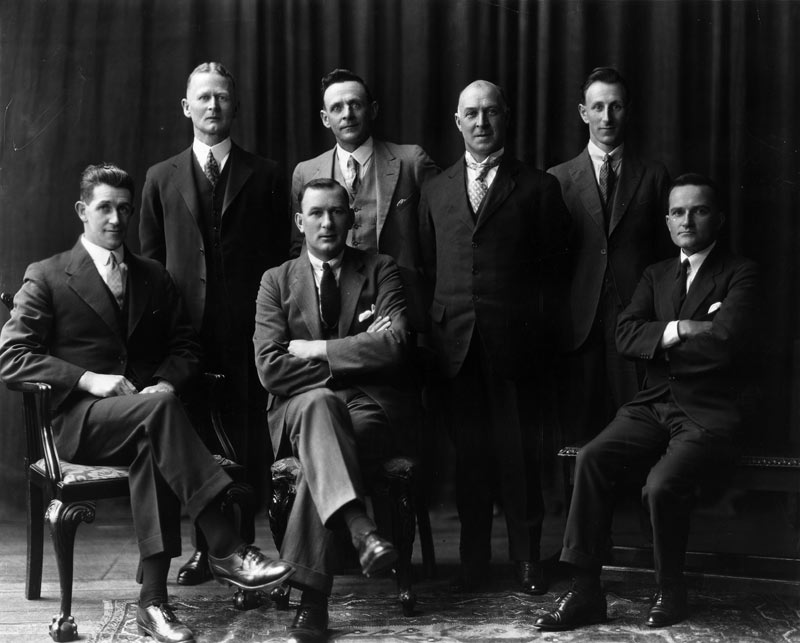 Victoria Cross Winners
Credits
By August 1917, these men were being criticised in parliament for their handling of honours and awards. The government prepared a report, listing all awards and honours made to NZEF members up until that time. Considering the country had been at war for three years, the numbers were low: 3 VCs, 33 'K' awards, 500 MMs, 161 MCs and 123 DCMs.
Awards numbers increased noticeably in 1918, and there were probably several reasons for this. After the government report, Russell relaxed his system. Additionally, in March 1918, the New Zealand Division transferred from Godley's XXII Corps to Lieutenant General Sir George Harper's IV Corps, so Godley's approval was no longer needed.
By the end of the war, the NZEF had 11 VCs, over 2,000 MMs, 506 MCs and 389 DCMs.
Credits
Lieutenant-Colonel Lawrence Moris Blyth, interview by Jane Tolerton and Nicholas Boyack 28 September and 20 October 1988, OHInt-0006/12, World War 1 Oral History Archive, Alexander Turnbull Library, Wellington, NZ.