Naval operations played a major role during the Gallipoli campaign. In early November 1914, a few days before Britain and France officially declared war on the Ottoman Empire, Allied warships bombarded the Turkish forts guarding the Narrows – the narrowest point of the Dardanelles Strait – which was less than 2 kilometres wide.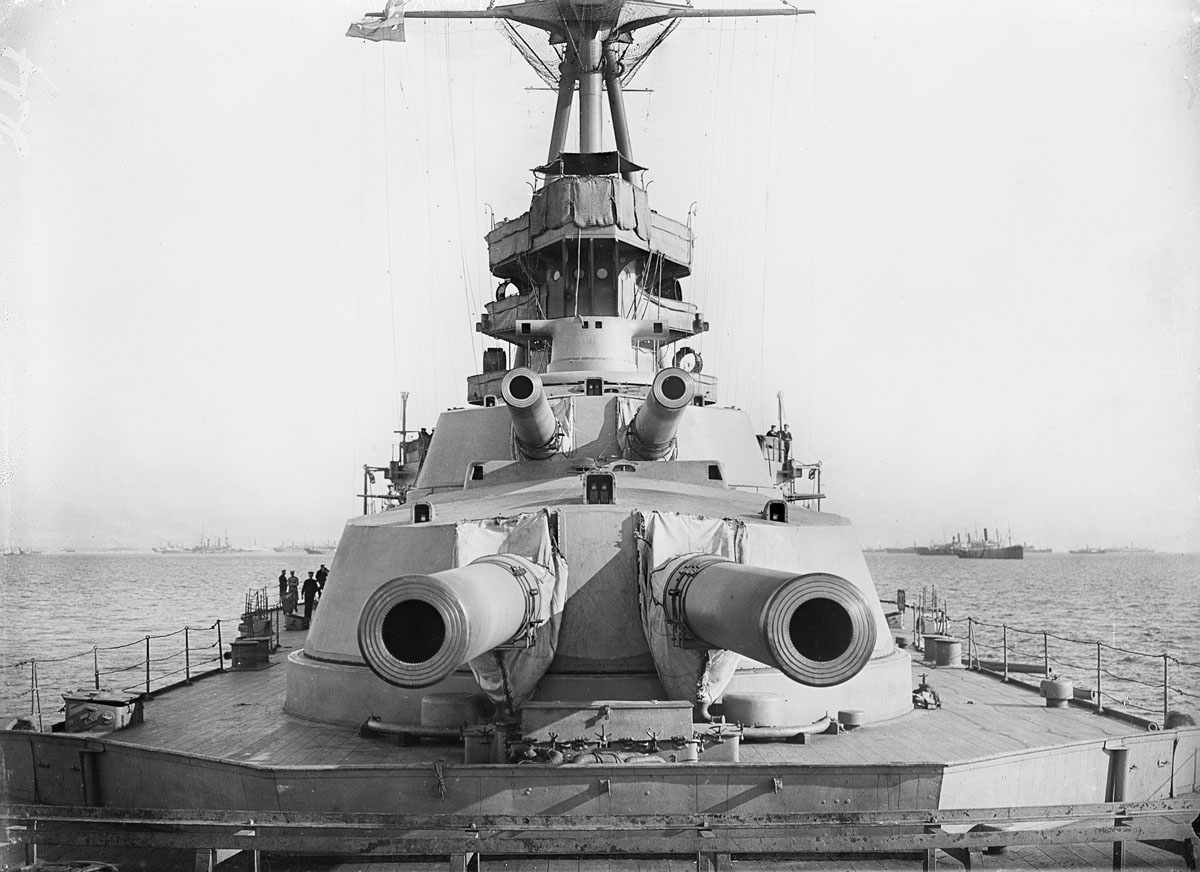 Forward guns and bridge of the battleship HMS Queen Elizabeth located off the shores of Gallipoli 
Credits
Australian War Memorial G00224 http://www.awm.gov.au/collection/G00224/
This operation prompted the Turks to improve their defences, which included the laying of underwater minefields. When the naval attack on the Dardanelles Strait began on 19 February 1915, the Turkish defences at the entrance to the Strait fell within a week, but the defences inside were much tougher to breach.
British and French warships attempted to clear underwater mines and destroy coastal artillery batteries, but had little success. In a final attack on 18 March, three battleships – Bouvet, Ocean, and Irresistible – were sunk by mines.
Throughout the Gallipoli campaign, Allied submarines repeatedly tried to pass through the straits to attack Turkish ships in the Sea of Marmara. The first to succeed was the Australian submarine HMAS AE2 on April 24 and 25. Between April and December 1915, thirteen Allied submarines (nine British and four French) sank a battleship, a destroyer, 5 gunboats, 11 troop transports, 44 supply ships and 148 sailing vessels. In the same period, eight Allied submarines were sunk in the Dardanelles Strait and the Sea of Marmara.
Read this audio story
Alexander Robbins' story
"One of the greatest blunders of the war, World War One. One of the greatest blunders of World War One. The Navy went there first and bombarded the entrance to the Dardanelles, and in effect told them that we were coming. And they were ready for us."
Allied ships stationed off Anzac faced danger from German submarines. On 25 May 1915, H.M.S Triumph was torpedoed and sunk by a German submarine, U-21. Trooper G Scott of the Wellington Mounted Rifles witnessed the sinking. 'She began to list to port,' wrote Scott, 'and the list became more pronounced until at last she turned turtle. It was an awesome spectacle to see the noble ship which had done such good work in the bombardment, go down like a log.'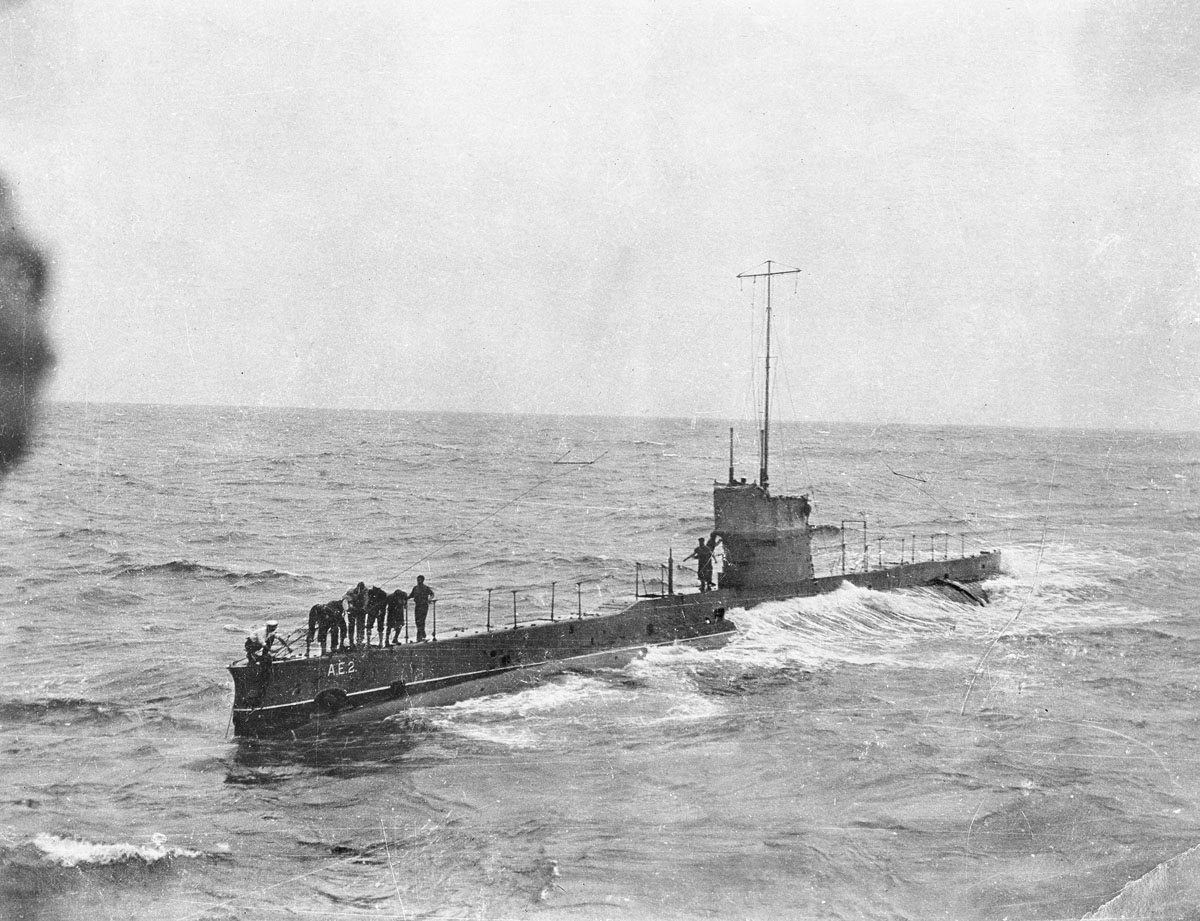 Australian Naval submarine AE2 escorting the troopship Berrima in the Indian Ocean, some of the crew are on deck. The AE2 was later sunk in the sea of Marmara.
Credits
Australian War Memorial A01939 http://www.awm.gov.au/collection/A01939/
During the amphibious landings at Cape Helles and Anzac Cove, naval warships transported troops and provided covering fire. Due to a lack of elevation and an unstable firing platform, the naval guns did not perform well against the entrenched Ottoman positions on shore. However, they did prove effective against exposed formations of troops and helped break up several frontal attacks by the Turks at Anzac.
Credits
Audio
Tpr. Alexander Robbins, National Army Musuem, 1999.2901-1 B