Getting around
There are many ways to travel around Europe, but to get the most from Ngā Tapuwae it's recommended that you go by car and train.
Options for getting around the Western Front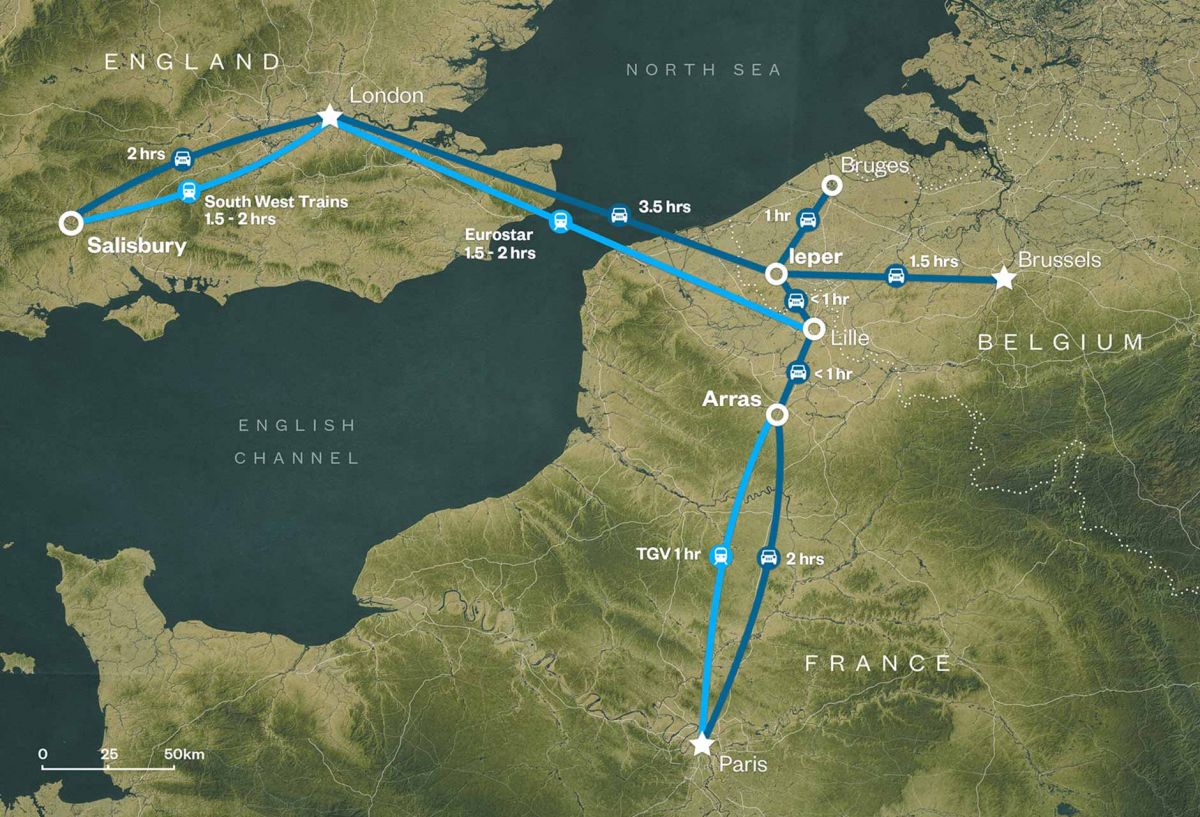 By Car
The best way to take the trails is by car. The three trail hubs, Salisbury, Ieper and Arras are all reasonable driving distances from London, Brussels or Paris.
By Train
If you want to get to the trails quicker and avoid driving through main centres, take a train to Ieper, Salisbury or Arras and rent a car from there.