Plan your trip
Whether you have two or three days to fully explore the trails or you're taking a short group tour, you'll get the most out of your trip if you plan ahead.
Top travel tips
Use a GPS
Navigation can be hard, especially in these parts of France and Belgium where the landscape is flat with not many visible landmarks. The road systems can be complex - so double check that a GPS is included with your rental - or bring your own.
Pack headphones
Bring a decent pair of headphones to experience the audio stories without disturbance.
Base yourself in Ieper or Arras
The main trails and key sites are a day trip from these cities, so staying in either city will take the hassle out of your travel.
Avoid tourist traps
In towns, venture beyond the main squares to avoid the tourist traps and discover better restaurants, cafés and bars.
The White Van Rule
A white tradesman's van parked outside an establishment usually indicates a great lunch!
Be aware of unexploded shells
These are still found regularly in France and Belgium - especially in fields - so never pick up any unidentified objects while travelling these sites. Don't purchase any ammunition souvenirs either!
Don't venture off main roads or paths
Use caution when stopping on the side of the road. Be aware of trucks, cars, farm vehicles, and cyclists. Bring a high-visibility vest to wear when walking near roads.
Pack wet weather gear
Bring a rain jacket, an umbrella, and choose sturdy, wet-weather shoes - as these parts of Belgium and France experience frequent rainfall.
---
Ngā Tapuwae Western Front trails
The trails are based around nearby towns. From Ieper, Arras or Salisbury, you can begin your journey - choosing trails to suit.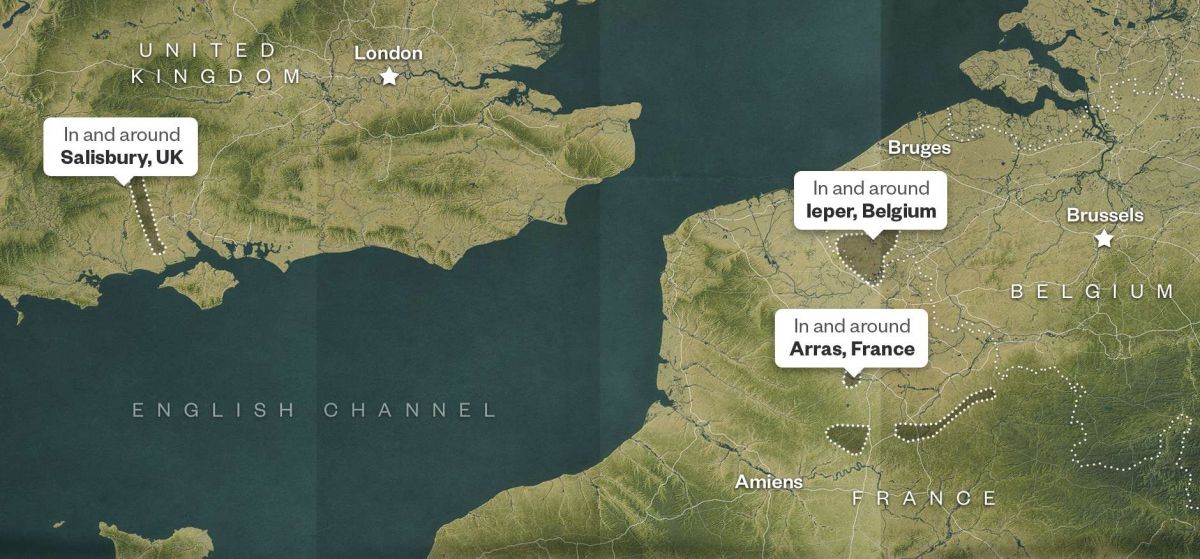 ---
---
---
---